Well, those of you who know me, know I've had some other issues with my health. My stoopit
Gallbladder
is defective and has to be
taken out
. I am not happy about this. I might be more afraid as I usually am before a surgery but I'm just too annoyed. I like what the Gallbladder is SUPPOSED to do. I'd like to keep it, but these trips to the ER are a right pain in the, well Gallbladder. When the ER staff knows you, you've been in too many times.
I was worried after dinner out on Friday that I may cause myself another attack, but I just ended up being queasy until late Saturday night. I can live with that.
Tuesday I go under the knife again. I'm doing it here in town this time. No offense to Stanford, which is a WONDERFUL hospital, but it's such a long haul. So if you'd like to come visit me in the hospital I'd LOVE that!!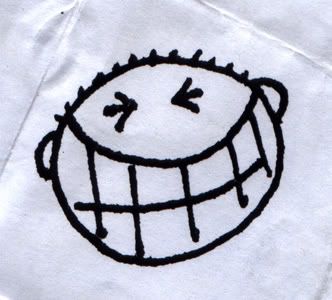 I am sorry to say, neither Wentworth (who never shows) or Chris Cornell (will be somewhere between TX and GA) will be coming over to help me
convalesce
but I do have a couple of friends who are gonna step in and help out. I'm quite happy about that.
Well I guess that's it. I'll see ya later. Wish me luck!